---
<14px>Ilan Laufer supports, through Smart Start USA, 10,000 Romanian SMEs for the US market14px>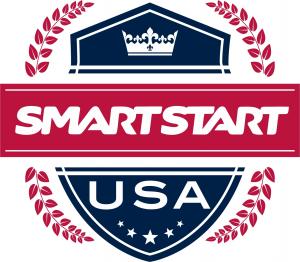 By R. Constantin
Harry Ilan Laufer, former minister for Business Environment, in 2017, is a great supporter and friend of the Romanian entrepreneurs. During his short time as a minister in Bucharest, Ilan was noted for several initiatives, the most important of which was the Start Up Nation program, through which the small businesses can obtain non-reimbursable financial support from the state.
The program is still working successfully.
Replaced from government, Ilan Laufer does not forget to be involved in improving the state of SMEs in Romania.
Today we received this very important press release for Romanian companies interested in the American market. Ilan Laufer announces $ 500 million for companies with Romanian capital through Smart Start USA.The program will be officially launched next month.
The project team had a new analysis session on Smart Start USA's implementation strategy and finalized the latest details, and in early October the Smart Start USA enrollment platform will be officially launched. Harry llan Laufer, the initiator and coordinator of the Smart Start USA Program, said:
"Thank you for all the support and effort made by the Smart Start USA implementation partners and, in particular, the banks involved - Piraeus Bank, BCR and Banca Transilvania. I would like to inform you that the budget allocated to the financing of companies with Romanian capital, through Smart Start USA, is USD 500 million. It will be available to companies that apply for the program and will be eligible for funding by implementing partners.ln this respect, the program aims to provide support for 10,000 companies annually."
The launch of the sign up platform will take place in early October and will be followed by a caravan information in over 30 cities in the country. Smart Start USA is the first private program in Romania that creates an education ecosystem entrepreneurial and financial, a business training and consulting framework, offers financing solutions and exclusive products. We created this program to simplify the penetration of Romanian companies into international markets, and one of the main priorities is the United States market, which represents great opportunities for Romanian capital.
The program aims to establish direct contacts between companies and entrepreneurs in Romania and the USA, and the CCIR subsidiary in Miami, represented by llan Laufer, a novelty for SMEs in Romania, interested in expanding the market and an important step in implementing Smart Start USA. We will come back with details on the route and program of the information caravan that will begin in October.
Category:
News
|
/span> (13 September 2018)
Views:
33
|
|