---
First hub in Romania and Eastern Europe for quick charging electric cars, inaugurated in Bucharest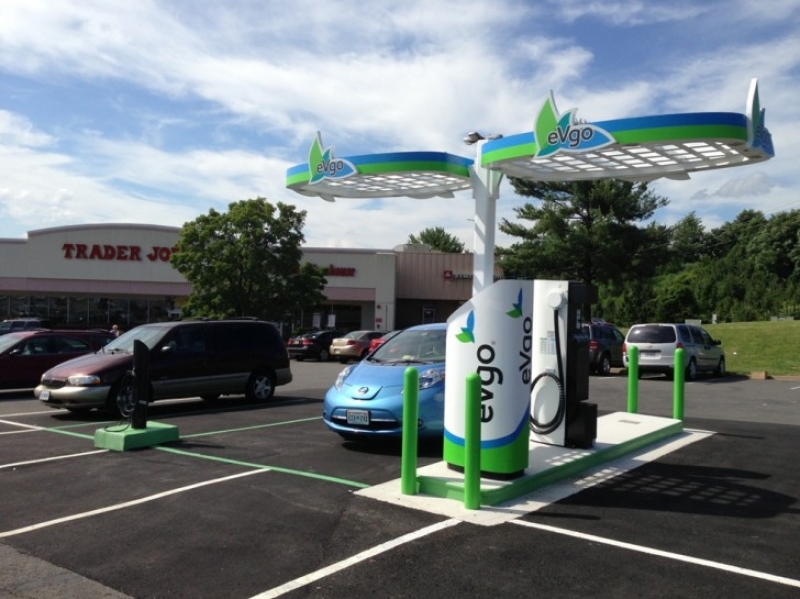 By Jerom Bolt
The first hub in Romania, but also in South-Eastern Europe, for quick charging electric cars, was inaugurated Thursday, in Bucharest by Kaufland România and Renovatio Group, Romania making a step before Croatia, Serbia, Hungary and Bulgaria, according to a press release sent by the company.
Placed in the parking lot of the Kaufland store, on Barbu Vacarescu street nr. 120-144 in Bucharest, the hub offers the possibility of charging six electric cars at a time, for free, and the novelty and main benefit of it is that from now on three of them will be able to be quick charged, namely in less than one hour. For charging the batteries of electric vehicles over 95 percent of energy is from renewable sources.
Currently, there are over 1,000 electric cars registered in Romania, according to official sources. The stations within the hub that was inaugurated on 25 October 2018 by Kaufland, in partnership with Renovatio Group, are compatible with all types of vehicles that are 100 electric and plug-in hybrids, have a 24/7 operating mode, and according to the commitment from the beginning of the year, the charging costs are fully supported by Kaufland Romania.
At the end of the launching event, 30 electric cars, headed by the first electric race car in Romania, that already took part in 10 national speed coast and rally events, paraded in a spectacular tour, for several hours, on the streets of Bucharest, being admired by passers-by.
Category:
News
|
:
Views:
16
|
|