---
<14px>Farmers accuse the retail companies of rising to food prices14px>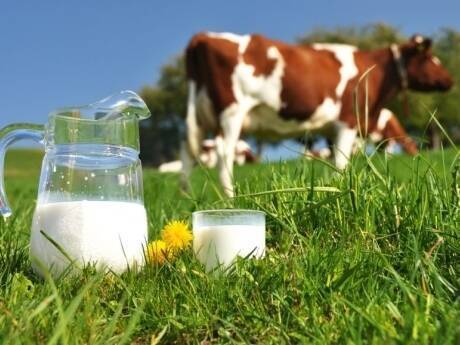 By Andra Beltz
The livestock farmers are requesting intervention by the authorities in the context of the fact that the products obtained in Romania are sold at the farm gate cheaper than a few weeks ago. However, on the shelf the prices displayed by the retailers are 10% -20%, even 30 % higher for end-users.
"In the past 60 days, the price of pork fell by about 30% at the farm gate. Today farmers sell 4.9 lei / kg at the farm gate - with great pressure from retailers for new price cuts! the poultry dropped at the farm gate by about 20% while the price of beef remained stable but with decreasing trends.For the egg production sector, the demand is very high but the prices have increased to farmers by about 26% , not 100%, while milk and dairy products have the price unchanged at the producer, "the representatives of the Association of Cattle, Sheep and Pig Breeders and Exporters of Romania (ACEBOP) claim.
They say that "the games" made by large retail chains will lead to lower consumption and aggravation of farmers' problems. At present, the price for the kilogram of meat set by the producer is lower than that for the same period of 2016.
"We ask the responsible authorities to intervene urgently and to make light of this situation, which for us, the farmers, is incomprehensible. The products obtained in Romania are sold cheaper than a few weeks ago, and yet, they reach consumers with very high prices. Today, we farmers, we sell below the production price! ", said Mary-Eugenia Pană, the president of ACEBOP.
According to ACEBOP, large chain stores, which are part of large international corporations, often have commercial practices directed against the Romanian consumer, and the goal is one: "maximizing profits."
The Ministry of Agriculture and Rural Development noticed on these days the Competition Council to analyze the increase in food prices. "We notified the Competition Council to analyze the situation we found in the market during this period, relating to food price increases, eggs, milk, milk products - and here we are talking about butter, since the analyzes that we have we have found that there are no objective reasons for price increases We ask the Competition Council to find out if there are any elements of a deal between traders because it is not explained otherwise Ministry of Agriculture has already sent an address official to the Competition Council asking the institution to analyze the food price increase, "Agriculture Minister Petre Daea said. align="left"
Category:
News
|
/span> (17 November 2017)
Views:
83
|
|