Home
»
2018
»
March
»
1
» Romanian factories integrated in the Patriot missile system manufacturing
---
3:15 PM
<14px>Romanian factories integrated in the Patriot missile system manufacturing14px>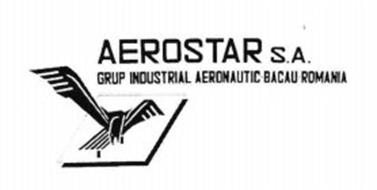 By Edwig Ban
American company Raytheon today announced that it has issued a call for proposals for the Romanian Aerostar S.A. company to get more information about the pieces that could be manufactured in Bacau for the Patriot radar part of the Patriot missile system.
In December 2017, Defense Minister Mihai Fifor said that Romania paid for the purchase of the first Patriot missile system. The cost of acquiring the first Patriot system amounts to US $ 910.1 million, including VAT, and the estimated total contract value is $ 4.64 billion, including VAT.
Raytheon has announced in a press release that it has issued a call for proposals, which is an opportunity for Aerostar, believes Vice President of Missile Defense and Missile Defense Integrated Rayleon Defense Systems, Tom Laliberty.
"This call for proposals is an opportunity for Aerostar to provide components for both Patriot systems for Romania and for the global inventory of Patriot systems. (...) More than 220 Patriots owned by 14 nations, including Romania, is a very large market and a very good export opportunity for the Romanian defense industry, "said Tom Laliberty in the press release.
In October 2017, Raytheon signed with Aerostar a collaboration agreement on the production and maintenance of Patriot systems purchased by Romania. Raytheon is currently in the process of negotiating signing new memoranda with several Romanian companies.
"Aerostar wants to deepen its cooperation with Raytheon and have the opportunity to contribute to the production of the Patriot systems that Romania will have," said Aerostar president and director, Grigore Filip, in the release.
Raytheon Patriot's solution is a missile and anti-missile tactical system that provides protection against a number of threats, including aircraft, tactical ballistic missiles, cruise missiles and autonomous air vehicles.
"This call for proposals is just the beginning of a long-term partnership between Raytheon and Romania. (...) Working closely with the Romanian defense industry, Raytheon will create jobs both in Romania and the United States, thus contributing to the consolidation of relations between our countries, "said Country Manager Raytheon Romania, Mike Ellison.
Views:
130
|
|
|