Home
»
2018
»
January
»
12
» Romania will produce Piranha V military conveyors under General Dynamics license
---
7:31 PM
<14px>Romania will produce Piranha V military conveyors under General Dynamics license14px>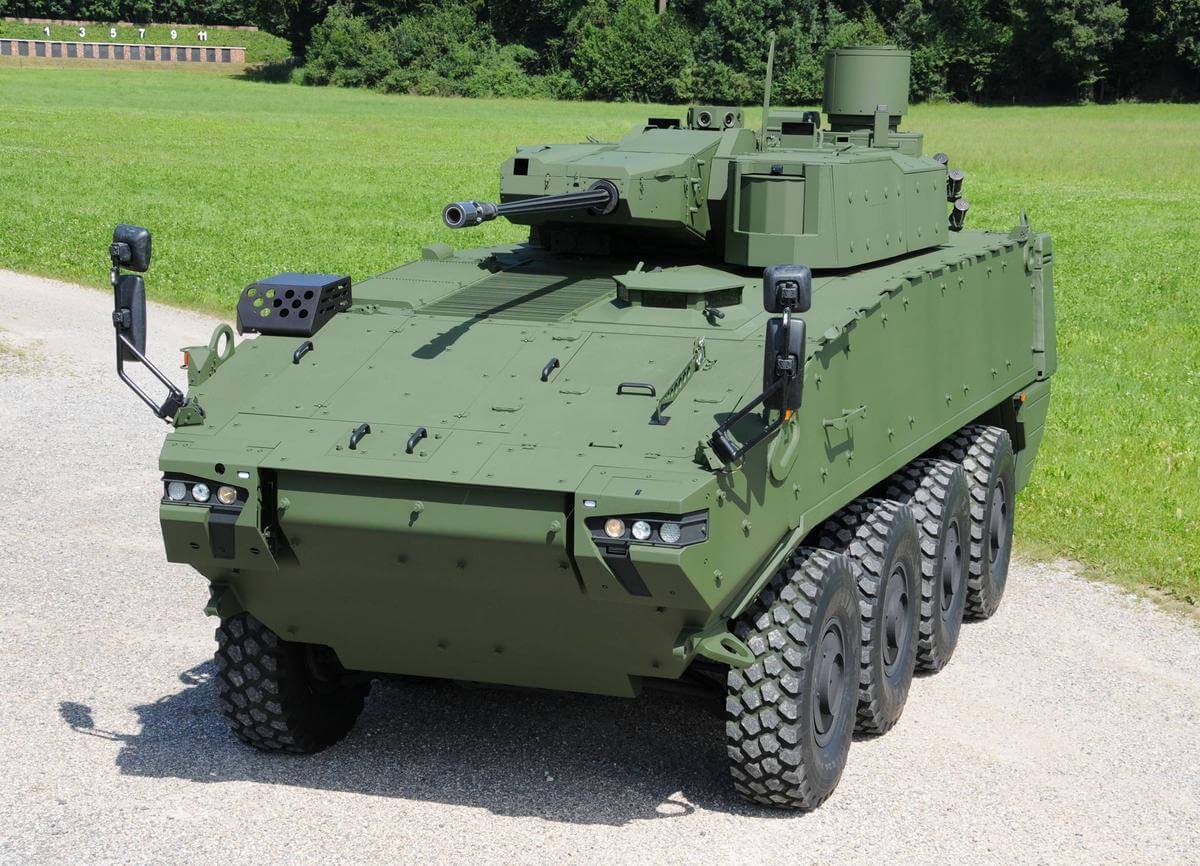 By Edwig Ban
In Bucharest today was signed the contract for 227 Piranha V armored carriers that will endow the Romanian army.
The Defense Minister Mihai Fifor said that this contract will lead to the relaunch of the Bucharest Mechanical Plant and the weapons industry in Romania.
"It is a very important day for the Ministry of National Defense, for the Government of Romania. Today we are able to sign a contract of major importance not only for the army's endowment, but also for the Romanian defense industry. a very important contract that leads to the Army's endowment, to the re-launch of a defense industry tradition - and I refer to the Bucharest Mechanical Plant, "Fifor said.
"This year in Romania, the first 36 armored conveyors from the 227 will reach the number of packages, out of which the last 6 will be produced in Romania at the Bucharest Mechanical Plant. I think it is a step forward and I can only congratulate all those who have worked on this project, to entrust our partners at Mowag, GD that, as far as we are concerned, we will fully comply with the terms of the contract signed today, "added Fifor.
The contract was signed by General Manager of the National Company Romtehnica, Daniel Grigoroiu Norocel, and Oliver Duerr, representative of General Dynamics European Land Systems.
On 29 November last year, the Romanian Government adopted the decision approving the circumstances and the specific procedure for the first stage of the 8x8 Armored Armor Delivery Program to award a framework agreement to supply 227 carriers armored and derived on the Piranha 5 platform and the initial logistic support to General Dynamics European Land Systems - Mowag GmbH.
The 8x8 armored transport conveyor is a means of transporting the infantry group as well as of supporting structures.
Views:
162
|
|
|