Home
»
2017
»
October
»
6
» Romania launches military acquisitions: The first Patriot missile system enters the army dower in the first semester 2018
---
2:08 PM
<14px>Romania launches military acquisitions: The first Patriot missile system enters the army dower in the first semester 201814px>
>>> The Americans have demanded advance payment; the money will be rolled out by the end of 2017 >>> Romania will buy the first blown 8x8 armored conveyors from General Dynamics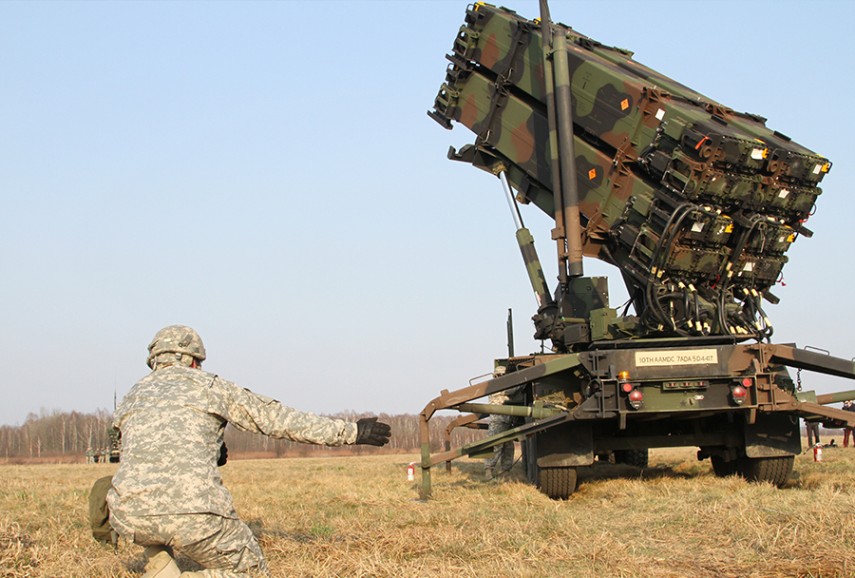 By Constantin Radut
The Romanian authorities are on schedule to acquire the first Patriot system. The contract will be signed by the end of the year, Minister of National Defense Mihai Fifor announced on Friday.
"We are in the chart with the acquisition of the first Patriot system. We will actually have the signed contract by the end of the year and we will make the payment for the first system, which will be delivered in the first half of 2018. We talk about a acquisition type Government to Government, a purchase made in advance and with delivery in the near future, "Fifor said after attending the Bucharest Forum.
The Minister of Defense reminded that such purchases are made with Parliament's approval.
He also talked about other acquisitions in progress. "We are in the process of buying the first 8x8 armored conveyors. Today, at 11.00, we have a meeting with the Prime Minister and representatives of General Dynamics with the Government, and hopefully we will sign the memorandum of understanding very soon, maybe next week. understanding with General Dynamics and, at the same time, the contract between the Ministry of Defense and this company so we can make the payment, "Fifor said.
According to the Defense Minister, Romania will acquire a first batch of 10 conveyors out of a total of 30 that will be manufactured in Switzerland. Afterwards, according to the negotiations between the parties, the production of armored transporters will begin at the Bucharest Mechanical Plant. "We are discussing technology transfer and industrial cooperation between General Dynamics and Bucharest Mechanical Plant," said Mihai Fifor.
Views:
74
|
|
|