---
Romania has the population less aged than the EU average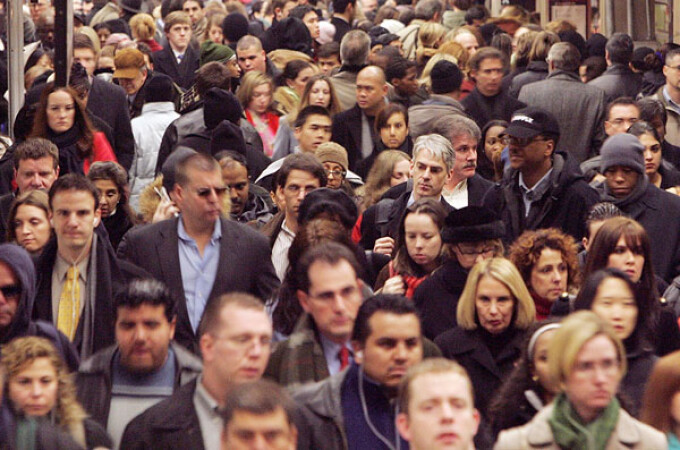 >>> In 2017, the average age of the resident population in EU countries was 42.5 years, and in Romania the average age was 41.7 years >>> In 2018, the average age of the Romanian population is 41.9 years, younger than the EU population in 2017
By Emea Riga
On 1 January 2018, Romania had 3,559,957 people aged 65 and over, accounting for 18% of the country's resident population (19,523,621), according to a press release from the National Institute of Statistics.
Of the elderly, the total number of men was 1,433,412 (15% of the total number of men residing in Romania of 9,543,228 persons) and the women 2,117,495 (21% of the total number of women residing in Romania of 9,980,393 persons).
The regions with the largest number of elderly people, compared to the total resident population, are South-Muntenia and South-West-Oltenia (over 20% of the total), followed by North-East (17,8%), Center , 7%) and North West (17%), the youngest being the Bucharest-Ilfov region (15.9%).
The median age and the average age, two indicators that are relevant to show the aging population of a country, place Romania under the European Union level, although in the last 15 years they have been steadily rising.
These indicators are favorable to Romania, which has, overall, a younger population than the EU average.
The median age is an indicator that divides a country's population into two equal parts, the median age being that middle value. The average age of the population is the average of the ages of a population, by age, meaning the continuous demographic variable that expresses the time elapsed from the birth date of a person to a particular moment of observation.
The Demographic Aging Index of the resident population on January 1, 2018 was 116.9 elderly per 100 young people.
In 2017, out of a total of 5.228 million retirees, 3.971 million were retirement social security retirees. The NIS states that the data are provisional and are due to be reviewed by the end of 2018.
According to the INS, every year on October 1, the world states celebrate the International Day of Elderly Persons established by a United Nations General Assembly Resolution adopted on December 14, 1990. First celebrated in 1991, this celebration is a sign recognizing the important contribution that the elderly have to the economic and social development of the countries, the event introducing a new vision of the role that these people play in the life of society by involving them both in educating young generations and, to ensure the economic well-being of their households.
Category:
|
:
Views:
21
|
|