Home
»
2018
»
August
»
13
» FDI investments, up by 29.44% during first six months of 2018
---
5:55 PM
<14px>FDI investments, up by 29.44% during first six months of 201814px>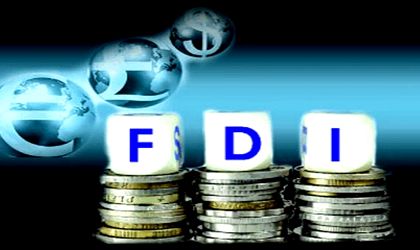 By Emea Riga
Direct foreign investments have gone up by 29.44 percent during the first six months of this year, in comparison with the similar period of 2017, to 2.194 billion Euro, according to the data of the Romanian National Bank (BNR), published on Monday.
'Direct investments of non-Romanian residents summed up 2.194 billion euro (in comparison with 1.695 billion euro, during the period of January-June 2017), of which capital participations (including reinvested estimate net profit) summed up 2.258 billion euro, an intragrup loans registered a negative net value of 64 billion Euro', according to BNR's press release.
According to the data published by the National Trade Register Office (ONRC), the number of new companies with foreign capital dropped, during the first six months of this year, by 2.73 percent, as opposed to the similar period of last year, to 2,858 units.
The 2,858 new companies had a subscribed share capital of over 35.021 million dollars, higher by 92.4 percent, in comparison with the period of January - June 2017.
Views:
43
|
|
|