Home
»
2017
»
October
»
5
» Connecting Doers with Opportunity - International Conference & Hackathon for Innovation, Timisoara
---
6:54 PM
<14px>Connecting Doers with Opportunity - International Conference & Hackathon for Innovation, Timisoara14px>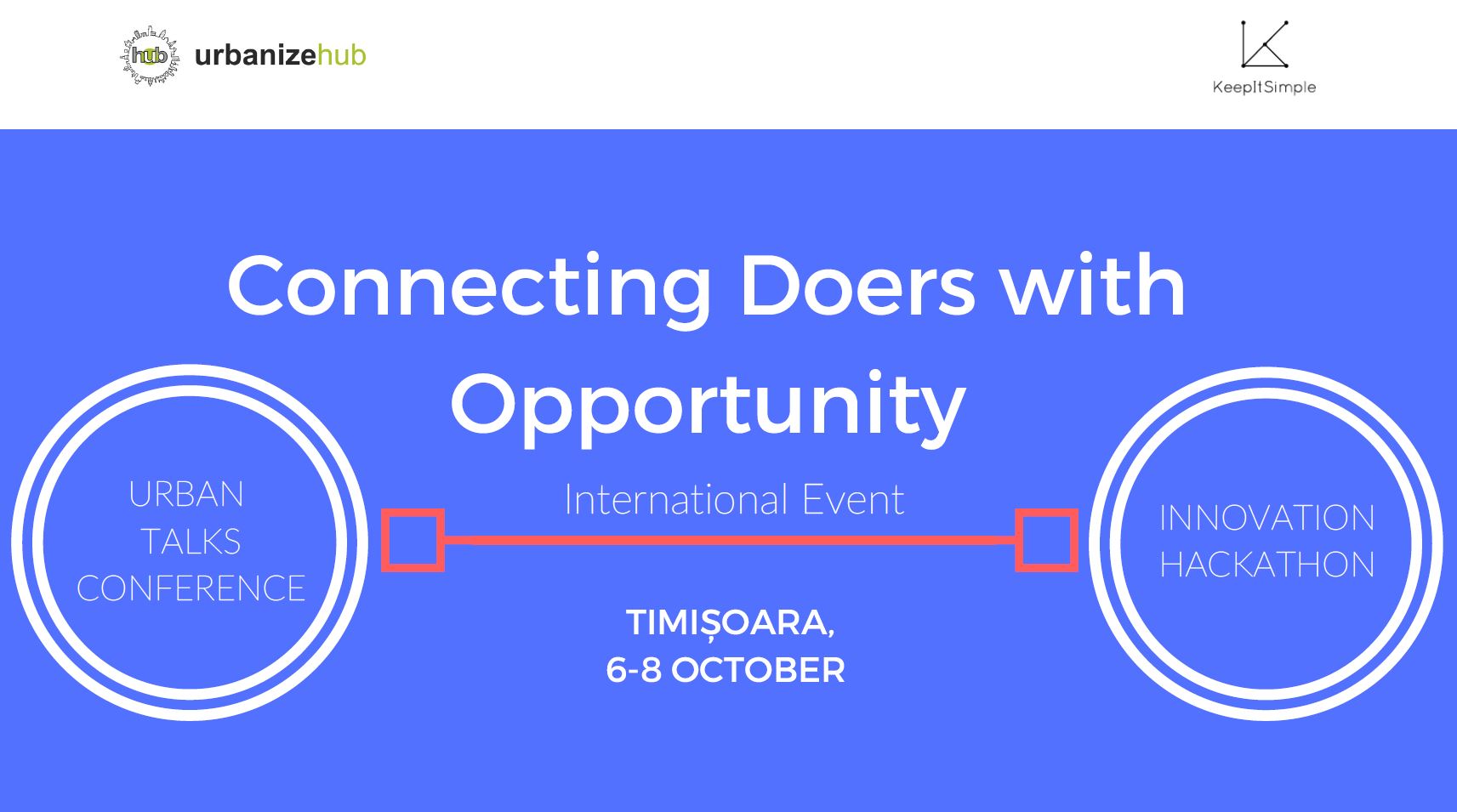 By Edwig Ban

Connecting Doers with Opportunity - International Conference & Innovation Hackathon, takes place in Timisoara in the organization of UrbanizeHub Romania and KeepItSimple.
Connecting Doers with Opportunity will take place three days until October 8. This is also the first edition of the Urban Talks conference series to be brought by UrbanizeHub in several cities in Romania starting this year.
According to a press release, the purpose of the event is to find solutions to the local and global challenges we face, by promoting a culture of knowledge sharing and creating a global community of active and involved people.
At a conference on Friday, 18 speakers from around the world, with different backgrounds in technology and social innovation, will talk about four main themes: Social & Community Sector; Education; Cities of the Future; Technology & Innovation.
Friday will end with a Networking Party, where speakers and participants will be able to form close ties and benefit from recruitment, partnership and knowledge sharing opportunities.
According to the organizers, the unique component of the event is a Hackathon of Innovation, where participants will come up with IT solutions for local, national or global issues.
The two main themes of Hackathon will be the Future of Sustainable Production (based on Blockchain Technology) and the Future of the Community. The Hackathon will take two days (October 7 and 8) and will end with prize money of $ 10,000 in cryptocurrency for the best projects, but also with the possibility that those who win will present their ideas to United Nation Social Impact Fund.
"Connecting Doers with Opportunity was born out of a simple need for a connection between dreamers, creative, innovative, tech enthusiasts, community leaders and citizens sharing the same values," the organizers stress.
Views:
46
|
|
|