Home
»
2018
»
July
»
23
» TotalSoft finalized the merger with Architected Business Solutions
---
6:48 PM
<14px>TotalSoft finalized the merger with Architected Business Solutions14px>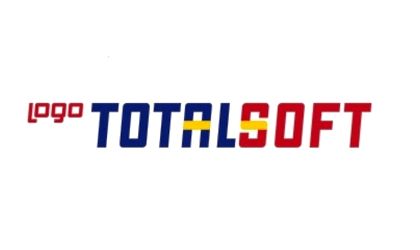 By Emea Riga
Leading business software solutions provider and integrator TotalSoft, a fully owned subsidiary of Logo Yazilim A.S. (Logo), has finalized the procedures for the aquisition and integration of Architected Business Solutions (ABS), a business management consultancy group with solid expertise in strategy, business process management, technology and outsourcing.
TotalSoft thus becomes a unique company in the local IT and business solutions industry, consolidating its portfolio of services and solutions, as well as its competencies in consultancy and project management. Following the merger, ABS shareholders hold a 20% stake in TotalSoft shares. At the same time, Gorkem Tursucu, CEO of ABS and Chief Operations Officer at TotalSoft, becomes CEO of TotalSoft, replacing Onder Eren, who becomes member of the board of directors.
With over 20 years of consulting experience, Gorkem Tursucu has been managing ABS for the past 12 years. Previously, he held executive positions in global companies such as Arthur Andersen and Ernst & Young, being responsible for numerous assurance, consulting and corporate finance projects, in many industries. Gorkem Tursucu also led projects to improve the effectiveness and efficiency of processes for public and private global companies, in regions such as CIS, CEE, India, and Middle East.
TotalSoft is one of the most important providers of business software systems (ERP, HCM, CRM and BI, as well as integrated solutions specialized in major industries such as leasing, retail, medical services, agriculture, construction, services and others) in Central Europe. Currently, TotalSoft has a team of over 500 software specialists & business consultants and projects on 4 continents.
PWC ranks Total Soft as one of the top Pan-European providers of leasing software solutions. Charisma Leasing was selected by several major leasing groups, such as Deutsche Leasing, BNP Paribas, Caterpillar Financial Services and Volvo Financial Services, as a software solution covering core management and support business processes at the level of these international group standards, ensuring centralized control and thus supporting multi-country operations.
TotalSoft is a fully owned subsidiary of Logo, the largest independent software provider in Turkey. With over 30 years of experience, Logo is one of the fastest growing software companies, delivering innovative solutions and services through more than 800 partners. The company is present in 46 international markets serving over 85,000 customers in Europe, Middle East, Africa and Asia. Logo is the first publicly traded IT company in Turkey, with a market cap exceeding $ 400 million.
Views:
11
|
|
|