Home
»
2018
»
May
»
9
» Amazon inaugurated the development and technology center in Bucharest
---
6:54 PM
<14px>Amazon inaugurated the development and technology center in Bucharest14px>
>>>The American company now has more than 1600 employees in the capital of Romania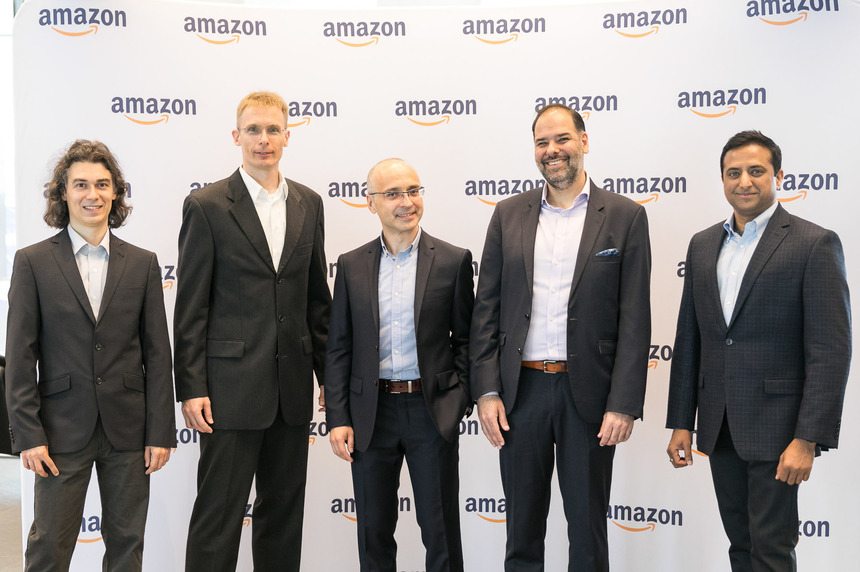 By Emea Riga
Amazon and Amazon Web Services (AWS) officially inaugurated Wednesday, the new headquarters and development and technology center in Bucharest, creating over 650 permanent technology and corporate venues, adding to the 1,000 that the company has already in Romania.
"The Amazon Romania Development Center will continue to focus on creating new and innovative features of Amazon technology, including building the language behind the Alexa device, as well as the key technologies that form the AWS foundation," the release said.
The new Amazon and AWS headquarters are hosting a new engineering center, one for technology development, Alexa language solutions, and testing for Alexa products, all of which are involved in the development, technological innovation and consolidation of the Amazon site.
Amazon offers career opportunities for engineers, linguists, project managers and team managers.
"The new Amazon headquarters is a modern office building with an area of over 13,000 square meters where our team will benefit from the best conditions. Investments in Romania continue and we look forward to attracting the most brilliant minds in Bucharest from abroad and abroad, "said Amazon Romania's managing director, Lucian Vornicu.
The US Ambassador to Romania, Hans Klemm, at the inauguration, believes that the new investment reconfirms that there are opportunities for technology companies.
"I congratulate the company's representatives for this initiative and am delighted that Amazon creates 650 more highly qualified jobs in Bucharest. Romania boasts talented IT specialists in Bucharest, particularly in the fields of technology research and development, and the new investment reconfirms the fact that there are opportunities for innovative technology companies in the capital, "said Hans Klemm.
Views:
9
|
|
|